After the amazing year I have had with the launch of my very own Personal Training Business and the amazing results my girls got I wanted to make a way for everyone one to have access to my unique training. For the most part of this year I have worked on my at home workout program to bring you something special and something that I really love. Many late nights, many tears and many exciting milestones have gone into this eBook. It has been a steep learning curve but I got there in the end and I am so proud of it, I love it and I know you will too.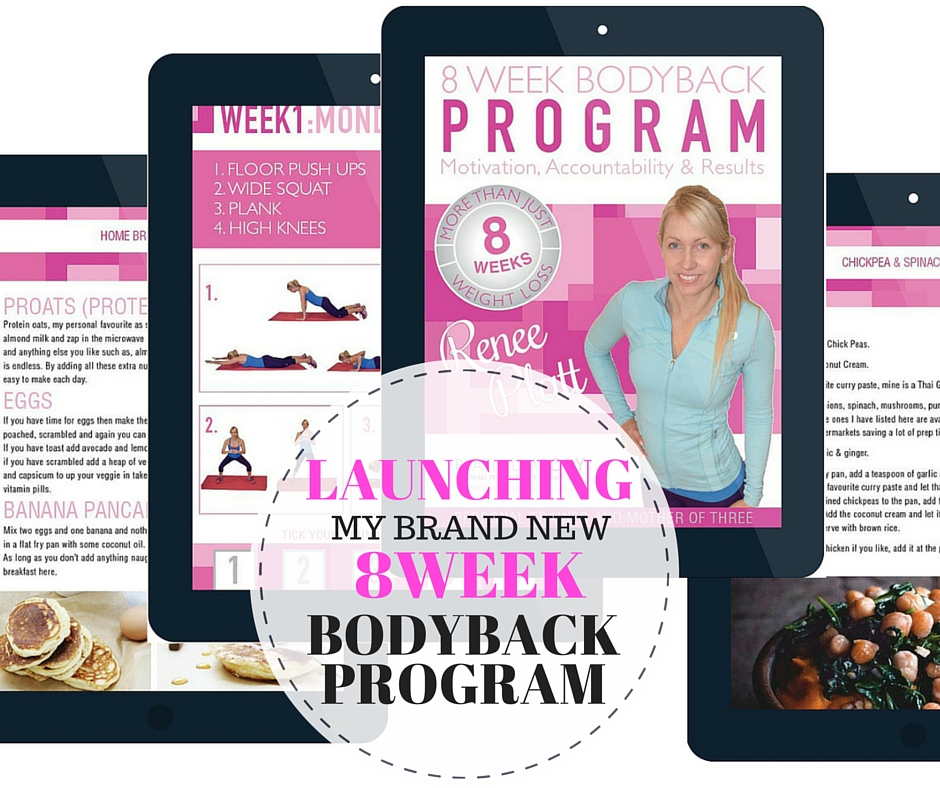 96 coloured pages of me sharing a simple way to train at home that I know will work for you also. With 70 clean eating recipes, meal planner and nutrition guide you will never again be stuck for meal ideas that the whole family can eat unlike other food plans you may have tried. My 8 week workout program incorporates 20 minute workouts, great for us time poor crazy busy women, that get results. You will need no equipment, no gym, it's suitable for all levels of fitness and has the ability to transform your body in as little as 8 weeks.
Both my meal plan and my workouts have been tried and tested by myself and my clients through out the year and I am so proud to report you can expect some great results if you follow along 100%. I have had an amazing year, I have helped women change their lives for the better. I had no idea starting a fitness business would have such a flow on effect. Whole families are benefiting as the food is so simple that the whole family can eat it, I love hearing stories of husbands losing weight and kids now loving sweet potato and brown rice.
This workout program has my blood, sweat and tears in it, I have truly put my heart and soul into this passion project of mine. I can tell you my family are glad it's finished as they are sick of hearing about it or talking to the back of my head as I work away at my computer. The thing is, I have such a passion for health and fitness that I needed to share it with you all, and what better way than a workout program that actually works.
Thank you so much for following me, and all your support since I started my blog in 2012, love all your emails, Facebook messages and comments. You will love this eBook, you will love the food plans and you will love the simple 20 minute workouts.